This is a 3.5kg compostable hand tied bag of repurposed crushed and washed whelk shells from Wales. This bag size is ideal for indoor plant pots and terrarium top dressing. Great for cacti, succulents and most houseplants. Alternatively you can mix the shells into soil or compost to increase drainage. We suggest a coverage of 20-30mm. When watering your plants, ensure a slow and gentle pour to avoid soil rising above the shells.
Why do I need crushed shells for my plants?
Gnats, gnats, gnats! Those little flying bugs that can be a little bit annoying are called Gnats (silent G), they penetrate the top of wet soil and lay their eggs and breed in your houseplants. If you like partying with flies, stay off the shells. If you can't stand them, cover the top of your plants soil with 2-3cm of crushed shells and that will stop Gnats from penetrating the top layer of your plant's soil.
Shells also keep the moisture in your plants soil meaning you will need to water them less and that makes them lower maintenance.
Shells can be used and mixed with our Peat Free Soil to help drainage.
DRESS YOUR NAKED PLANTS, it looks pretty covering the top of soil with crushed shells!
Their whelks are caught locally using traditional pots, a low impact method of fishing which means minimal damage to the sea floor and marine habitats.They are passionately committed to sustainability and are always looking for new ways to support the fishermen and fishing authorities they work with.
Once cooked, the meat and shells are separated. The shells are taken to a dedicated area of the factory where they are crushed and cleaned a further three times. They're then taken to our drying room to remove any moisture. Finally, each bag is individually packaged and hand-tied.
The meat is prepared and shipped to South Korea where its enjoyed in a delicious spicy salad 'golbaengi-muchim'. The crushed shells are used in plant pots, terrariums, gardens and landscaping. Any organic discards are converted into green energy, meaning we use 100% of this natural resource.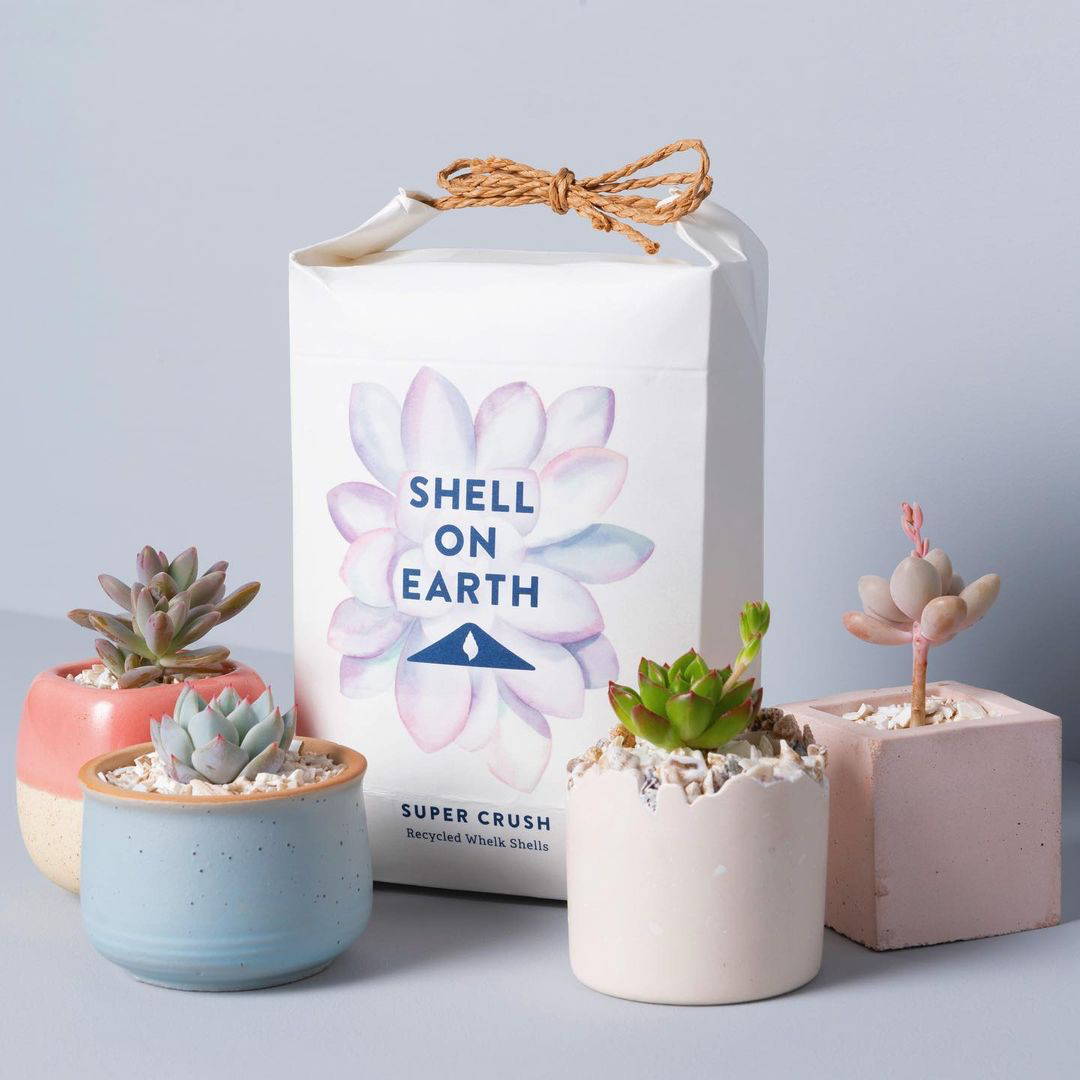 We use a next day delivery service with one of our trusted couriers. Please allow a little bit of packing time. During COVID and busy times this can be up to 5 days.
Your personal information and data is secure with us. This is our website platform providers bread and butter. Uncompromised safety & security.
If you have received a damaged plant or within 15 days you have any trouble after following our care guidance we will offer you a replacement.
WE PLANT 5 TREES FOR EVERY ORDER
Our goal is to plant 1 million trees by 2025 to help save our environment.